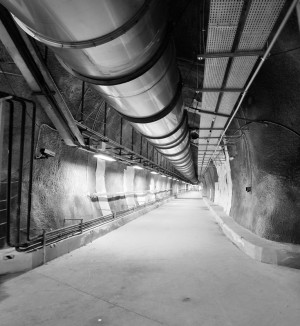 Italy takes top honours among strong competition in the 2012 Global Particle Physics Photowalk.
In September 2012, hundreds of amateur and professional photographers had the rare opportunity to explore and photograph accelerators and detectors at particle physics laboratories around the world.
The photograph of Nino Bruno, a building contractor in L'Aquila, picturing a tunnel connecting the underground halls of INFN's Gran Sasso National Laboratory garnered the most online votes and a panel of international judges awarded the top prize to Joseph Paul Boccio's detailed photograph of the KLOE detector at INFN's Frascati National.